Mortgage letter of hardship 2023 (guide + free sample)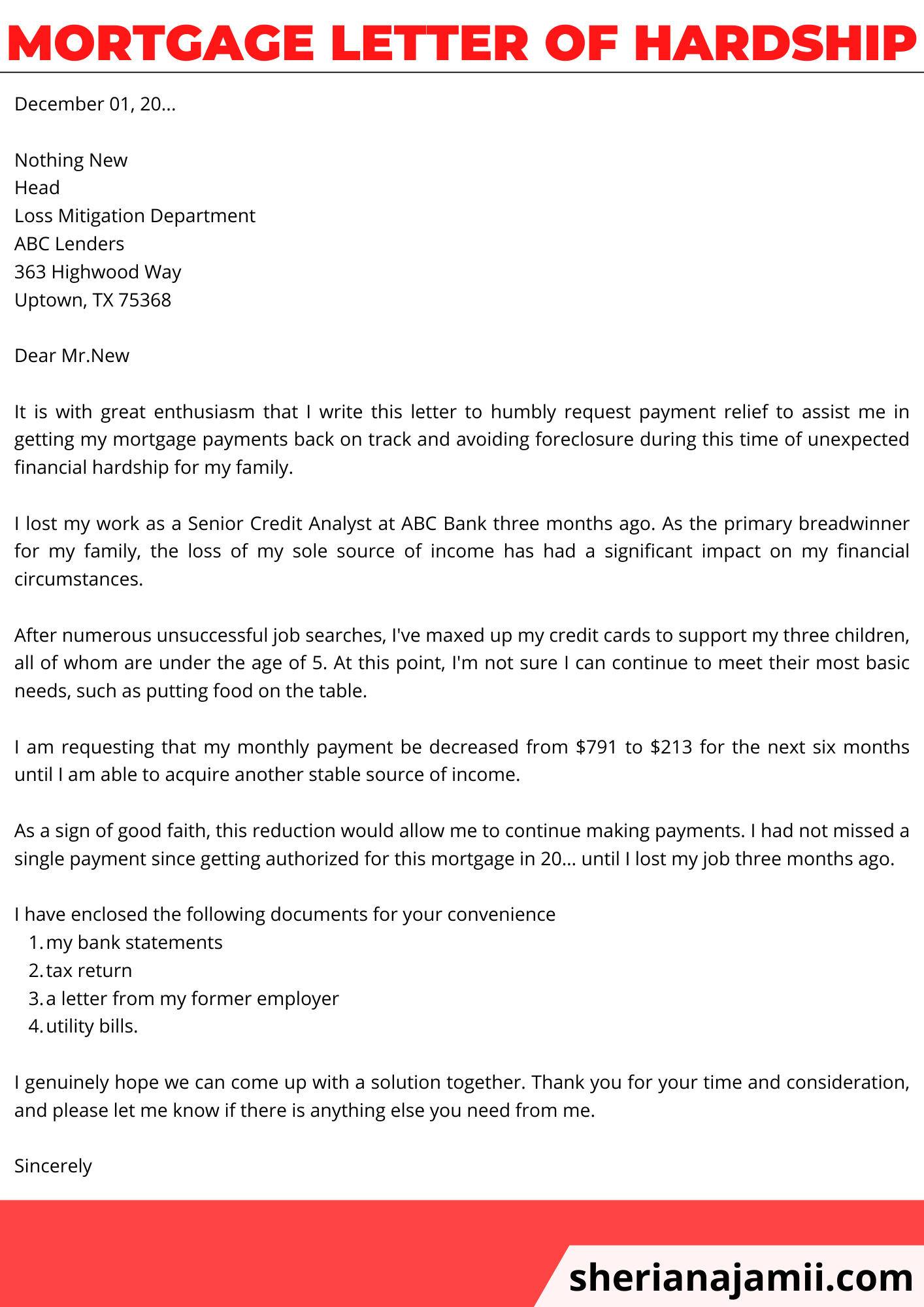 A Mortgage Letter of Hardship is a document that explains to your mortgage lender the difficult financial situation you're facing.
This letter is used when you're struggling to make your mortgage payments due to circumstances like job loss, medical issues, or other unexpected hardships.
It's like a formal explanation of your difficulties, aiming to request the lender's understanding and potential assistance, such as a loan modification or temporary relief to help you keep your home.
Almost everyone is passing through financial hardship for some time.
That's not a problem.
Transform Your Communication, Elevate Your Career!
Ready to take your professional communication skills to new heights? Dive into the world of persuasive business correspondence with my latest book, "From Pen to Profit: The Ultimate Guide to Crafting Persuasive Business Correspondence."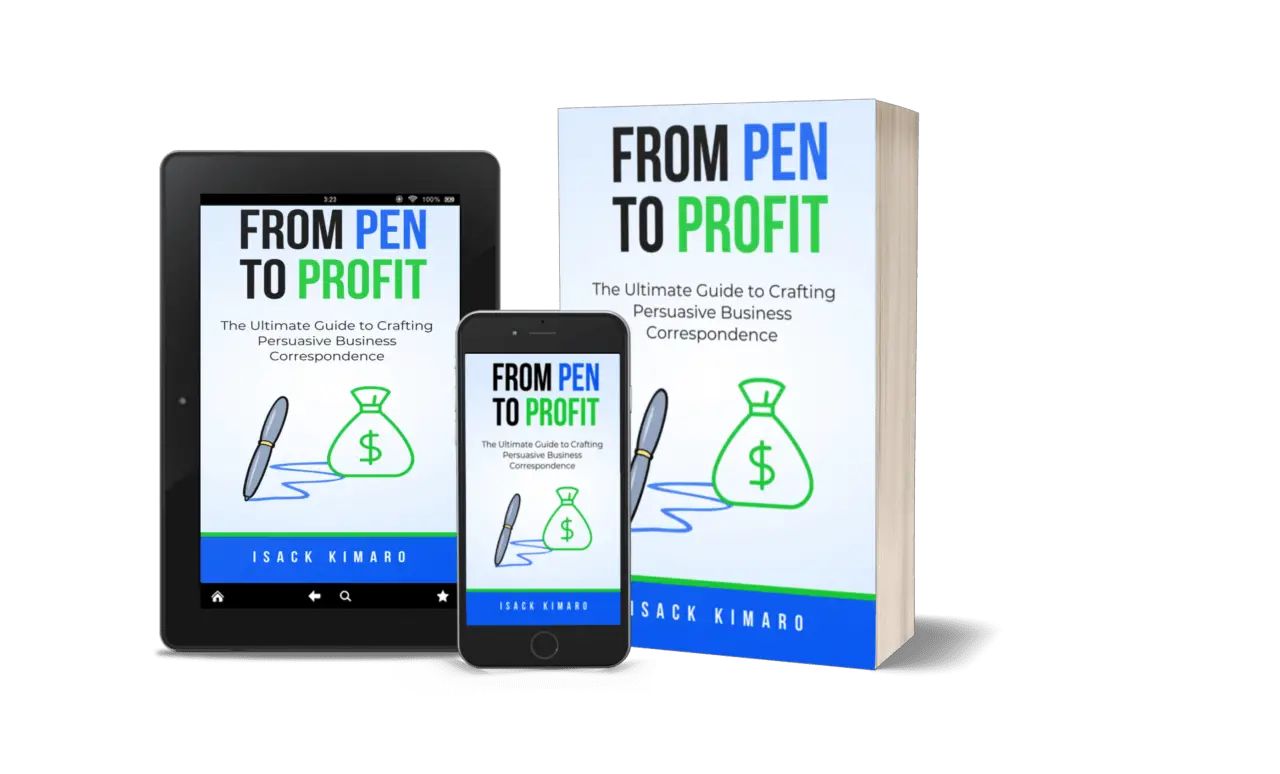 A problem is when you are passing through financial hard times while you have mortgage payments to make.
How do you go about that?
Before telling you how you should go about that (of course, that will be the focus of this post) I want you to know this;
Mortgage balances are by far the largest component of American consumer debt, comprising more than two-thirds of the collective $15.3 trillion in debt Americans carry.
So if you failed to make your mortgage payments on time, know that you are that alone.
Let's get back to the point
How do you handle mortgage debts while you are in a critical financial situation?
It is not simple, but a well-written mortgage letter of hardship can at least help you handle the situation.
Therefore when you are passing through a financial hardship while you are required to pay for your mortgage you have to write a strong letter to a lender explaining your circumstances and why you're unable to meet your financial obligations.
I know!
Writing an effective mortgage letter of hardship is not simple, you need a detailed guide to handle that huge responsibility properly.
That's why I have decided to write this post to guide you through;
What is a mortgage letter of hardship
Why do you need it
Is a mortgage letter of hardship binding?
How do you write an effective mortgage letter of hardship?
mortgage letter of hardship sample
What should you do after sending your mortgage letter of hardship?
what if your letter does not work?
etc.
let's get started
What is a mortgage letter of hardship
A mortgage letter of hardship is a brief statement of facts written by a borrower to a lender explaining the financial hardship that has prevented him from making his mortgage payments on time and requesting appropriate payment relief.
With this letter, you can explain when the hardship started, what caused it, and how long you anticipate it to last.
Through a mortgage letter of hardship, you can request a lender to;
Pause your payments until you have financially recover
Reduce your payments for example instead of paying $1,000/m you may ask to pay $540/m
Lower the interest rate
Extend your mortgage term
Forgive late fees
settle your debt for a lesser sum than what you are owed
etc.
What amount to financial hardship?
Lenders are so strict when it comes to offering payment reliefs.
They need to see what financial hardship is hindering you from paying your debts as required.
When I'm talking about hardship I'm referring to any adverse circumstance that has damaged your money and that circumstance is beyond your natural control.
The following are a few instances of situations that a lender can regard as financial hardship;
Layoff or reduction in pay
New or worsening disability
Serious injury
Serious illness
Death
Incarceration
Military deployment or Permanent Change of Station orders
Natural or man-made disaster
Long-distance job transfer
These things might have happened to you directly or they might have happened to someone you depend on or you take care of.
For instance, a severe sickness affecting your child may have made it necessary for you to take time off work and increased the cost of healthcare for your family.
Be careful, a lender might not regard the following situations as a hardship:
Loss in property value
Overspending on nonessential items and activities
An interest-rate increase on an adjustable-rate mortgage or home equity line of credit
Temporary income disruption that you can manage with liquid assets or assets that can be liquidated
Is a mortgage letter of hardship binding?
A mortgage hardship letter is not legally binding.
It is simply a request for payment concessions.
A lender is under no obligation to accept or even examine it.
He has the option of 'not replying.'
However, if a lender accepts your letter, he may wish to put the terms and conditions of agreed reliefs in a separate document (a debt settlement agreement) that is legally binding and enforceable.
Why do you need a mortgage letter of hardship?
You are now well aware that a mortgage hardship letter is not legally enforceable.
Is it still necessary to use it?
A huge YES.
Here's why:
The main reason you need a mortgage hardship letter is to obtain payment relief from a lender.
By writing a hardship letter your lender can assist you in getting through a difficult financial period.
Lenders may be ready to provide you with a more manageable debt payment plan if they understand your circumstances and have documentation to back up your assertions.
Once accepted a mortgage hardship letter will help you get your mortgage payments back on track and avoid foreclosure during times of unforeseen financial duress.
The good thing is sometimes you do not need to write a letter, some financial institutions like Fifth Third Bank, Bank of America, Rocket Mortgage, etc. handle clients' financial hardship requests online.
So before composing your letter you must be sure of the appropriate way through which your lender handles hardships concerns.
How do you write a mortgage letter of hardship?
A mortgage letter of hardship is written in a business letter format. Begin your letter with your address and contact information, followed by a date and the lender's address, and state that you are writing to request a mortgage payment relief due to certain financial constraints (describe the constraints) and state the exact relief you are seeking.
Finish with "Sincerely," followed by your name and signature.
REMEMBER! The main purpose of your mortgage letter of hardship is to obtain payment relief.
Therefore, to write an effective mortgage letter of hardship, do the following.
Include your name and contact information
Include the date of the letter
Include the lender's address
Include your account number
Describe the factors that have prevented you from making your mortgage payments on time.
Demonstrate your efforts to overcome the hardship
Give the time the hardship started and how long you anticipate it to last
Describe how you want your lender to assist you.
State the exact relief you need.
Describe how the relief you're requesting will help you both.
Attach necessary documentation-medical records, termination letters, Accident reports, or other documented proof of your circumstances.
Be straightforward
Maintain a professional tone
Be honest
other useful tips
Obtain the loss mitigation department's contact details from your lender. You want to address your letter to someone who has the authority to assist you.
Request that at least one person you trust read your hardship letter and provide you with honest feedback.
Send your letter by certified mail with a return receipt requested so you know when and if the creditor receives it.
Keep a copy.
Mortgage letter of hardship sample
The following is a sample hardship letter for mortgage due to loss of income.
Harrison Jones
45 Dent Ct
Downtown, TX 72675
(940) 437-2167
jones@email.com
December 01, 20…
Nothing New
Head
Loss Mitigation Department
ABC Lenders
363 Highwood Way
Uptown, TX 75368
Dear Mr.New
It is with great enthusiasm that I write this letter to humbly request payment relief to assist me in getting my mortgage payments back on track and avoiding foreclosure during this time of unexpected financial hardship for my family.
I lost my work as a Senior Credit Analyst at ABC Bank three months ago. As the primary breadwinner for my family, the loss of my sole source of income has had a significant impact on my financial circumstances.
After numerous unsuccessful job searches, I've maxed up my credit cards to support my three children, all of whom are under the age of 5. At this point, I'm not sure I can continue to meet their most basic needs, such as putting food on the table.
I am requesting that my monthly payment be decreased from $791 to $213 for the next six months until I can acquire another stable source of income.
As a sign of good faith, this reduction would allow me to continue making payments. I had not missed a single payment since getting authorized for this mortgage in [year] until I lost my job three months ago.
I have enclosed the following documents for your convenience
my bank statements
tax return
a letter from my former employer
utility bills.
I genuinely hope we can come up with a solution together. Thank you for your time and consideration, and please let me know if there is anything else you need from me.
Sincerely
Signature
Name
Mortgage letter of hardship pdf
The following is a mortgage hardship letter sample pdf format that you can free download for your offline use.
What should you do after sending your mortgage letter of hardship?
The best thing you can do after sending your hardship letter is to wait for a lender's response.
Please be aware that you may or may not receive a response.
If the lender responds, ensure that they give a guarantee that they will accept your request.
This promise should be in writing, preferably on their company letterhead.
If you did not obtain clear, favorable responses in writing from a lender, your mortgage hardship letter may have been ineffective.
Here are other options you can try.
What if your mortgage letter of hardship does not work?
Unfortunately, there is no assurance that your mortgage hardship offer will be accepted.
Your debt relief proposal is merely a request.
If your letter was unsuccessful, you have the following options:
Find a way to pay off your loan anyway (you may ask your friend or relative for help)
Pay nothing and wait until you have recovered financially or your credit reporting limit has been reached (7 years) before the item is removed from your credit report.
Read also