A hub for Law students, Attorneys, and Laypersons
Let's learn the law together
About Me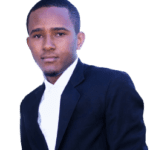 Hi, Isack Here.
I am dedicated to providing valuable and easy-to-understand legal information for individuals at all levels of understanding.
Whether you are a layperson looking to increase your knowledge, a law student striving to excel in your studies, or a practicing lawyer wanting to expand your expertise, I am here to help.
I'm not creating content, I'm creating awareness to empower you to take control of your legal understanding and achieve your goals.
I'm a Lawyer by Profession and a blogger by passion.
Home | Sheria na Jamii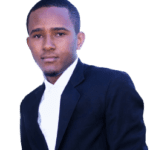 We are dedicated to offering in-depth law articles, case briefs, legal documents templates, and legal correspondences to help you meet your legal needs.
Service Type: Online Consultation
Price: 2000
Currency: $
Start Learning
CASE BRIEFS
Learn how to write case briefs and explore varieties of case summaries that are professionally written to help you with your studies.
LEGAL ARTICLES
Read detailed legal articles to better understand the law and protect your legal rights.
LEGAL CORRESPONDENCES
Master the art of writing effective business letters to Judges, Attorneys, agencies, federal institutions etc.
LEGAL DOCUMENTS
Get a comprehensive guide on how to create and use contracts, wills, affidavits, power of attorneys, and other legal documents plus free starter templates.
Trending Posts
Parole support letter (guide and free samples)
Here I intend to provide a detailed guide to assist you in creating an excellent letter of support for the parole of your loved one.
How to write a letter to a judge (guide + 10 free samples)
This easy-to-follow guide is divided into six comprehensive steps just to teach you how to write an effective professional letter to a judge.
Agent of record letter (guide, FAQs & free samples)
Whether you're a policyholder, insurance provider, insurance agent, or broker
This post teaches everything you need to know about an Agent of record letter.
The Golden Insurance prospecting letters that get leads 
A LETTER doesn't sell insurance. YOU sell insurance. These insurance prospecting letters will help you sell any insurance plan effortlessly
Latest Posts
When it comes to ending the employment relationship with an employee, it can be a challenging task for any employer. Sometimes, the decision to terminate an employee's contract can be made…
Read Post ➤