A hub for Law students, Attorneys, and Laypersons
Let's learn the law together
About Me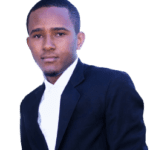 L.L.B Holder | SEO Expert
Isack Kimaro, a lawyer and self-taught SEO expert has been a prominent author of law-related topics since 2017. Through hard work, dedication, and a relentless pursuit of knowledge, Isack has successfully navigated the legal industry by providing valuable and easy-to-understand legal information to 500,000+ individuals of all levels of understanding.
Start Learning
CASE BRIEFS
Learn how to write case briefs and explore varieties of case summaries that are professionally written to help you with your studies.
LEGAL ARTICLES
Read detailed legal articles to better understand the law and protect your legal rights.
LEGAL CORRESPONDENCES
Master the art of writing effective business letters to Judges, Attorneys, agencies, federal institutions etc.
LEGAL DOCUMENTS
Get a comprehensive guide on how to create and use contracts, wills, affidavits, power of attorneys, and other legal documents plus free starter templates.
Trending Posts
Parole support letter (guide and free samples)
Here I intend to provide a detailed guide to assist you in creating an excellent letter of support for the parole of your loved one.
How to write a letter to a judge (guide + 10 free samples)
This easy-to-follow guide is divided into six comprehensive steps just to teach you how to write an effective professional letter to a judge.
Agent of record letter (guide, FAQs & free samples)
Whether you're a policyholder, insurance provider, insurance agent, or broker
This post teaches everything you need to know about an Agent of record letter.
The Golden Insurance prospecting letters that get leads 
A LETTER doesn't sell insurance. YOU sell insurance. These insurance prospecting letters will help you sell any insurance plan effortlessly
Latest Posts
A vacation cancellation letter is a written message that you send to inform someone, such as a hotel, tour operator, or employer, that you are canceling your previously planned vacation. In…
Read Post ➤