A hub for Law students, Attorneys and Lay persons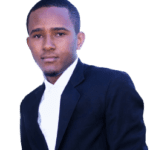 About Me
Hi Isack Here.
Editor-in-chief and founder of sherianajamii.com. Holder of Bachelor of Laws (LL.B) and Post Graduate Diploma in Legal Practice.
Lawyer by profession and blogger by passion.
Start Learning
CASE BRIEFS
Learn how to write case briefs and explore varieties of case summaries that are professionally written to help you with your studies.
—
LEGAL ARTICLES
Read detailed legal articles to better understand law and protect your legal rights.


—
LEGAL CORRESPONDENCES
Master the art of writing effective business letters to Judges, Attorneys, agencies, federal institutions etc.

—
LEGAL DOCUMENTS
Get comprehensive guide on how to create and use contracts, wills, affidavits, power of attorneys and other legal documents plus free starter templates.
Latest Posts
This post covers the board of director's minutes of the meeting [template] Regular board meetings are an essential part of…
Read Post ➤