Merger and Acquisition 2023 (Guide + Real-world Examples)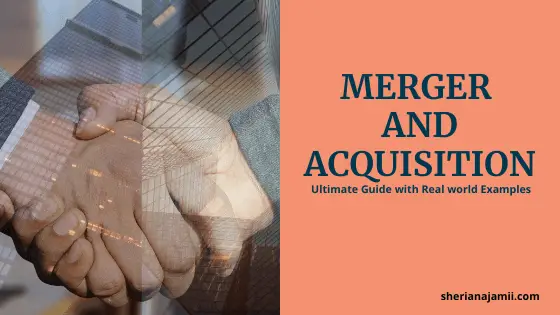 This is a complete guide to mergers and acquisitions (M&A).
With globalization and the rapid growth of science and technologies, many companies want to get big and bigger thus the number of M&A transactions is astonishingly increasing.
According to an institute of Mergers, Acquisitions and Alliances (IMAA) 143 M&A transaction each worth over 5 billion USD has been announced from 2010 to 2019.
That data demonstrates how M&A is an important concept when it comes to business growth.
In this guide, you will learn;
Transform Your Communication, Elevate Your Career!
Ready to take your professional communication skills to new heights? Dive into the world of persuasive business correspondence with my latest book, "From Pen to Profit: The Ultimate Guide to Crafting Persuasive Business Correspondence."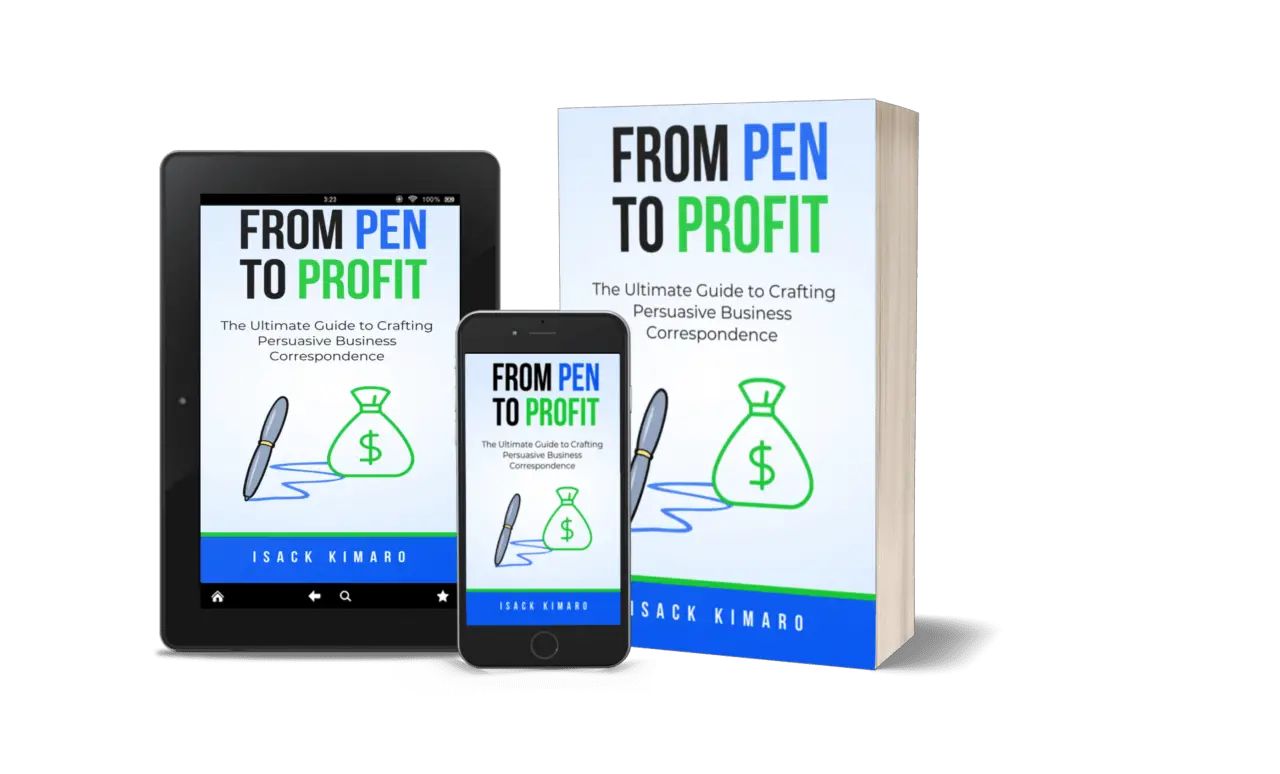 the meaning of merger and acquisition
types of mergers,
real-life examples of horizontal, vertical, and conglomerate mergers,
why merger and acquisition is necessary
The similarity between merger and acquisition
difference between merger and acquisition
Process and Steps for Negotiating, Signing, and Closing an Acquisition Transaction
etc.
Let's get started
What is Merger
Merger refers to the process through which two business entity joins together and form one new bigger entity.
For example, A AND B CO. LTD and C AND D CO. LTD may join together and form ABCD CO. LT
A real example of a merger is when In the US, Newmont Mining Corp was merged with Canadian counterpart Goldcorp Inc in April 2019 to form a new entity named Newmont Goldcorp.
Types of Mergers
The following are the types of merger
Horizontal Mergers
Vertical Mergers
Conglomerate mergers
Horizontal Mergers
A horizontal merger is a merger occurring between companies producing and selling similar goods or offering similar services. In other words, Horizontal Merger is a merger between competing firms. Horizontal merger raises competition concerns as they usually increase concentration levels in a relevant market.
A real-life example of a horizontal merger is the merger between The US Newmont Mining Corp when merged with Canadian counterpart Goldcorp Inc in April 2019 to form a new entity named Newmont Goldcorp since both entities carry mining businesses.
Vertical Mergers
A vertical merger is a merger occurring between firms operating at different stages of production. Vertical Mergers usually increase economic efficiency, although they may sometimes have anticompetitive effects.
An example of a Vertical Merger is when a manufacturer of bottled milk buys a dairy farm.
Conglomerate Mergers
A conglomerate merger is a merger between two firms in unrelated businesses. The conglomerate merger may facilitate anticompetitive practices through cross-subsidization of less profitable activities aimed at driving out competition and reciprocity.
An example of a conglomerate merger is a merger between an automobile and a food processing firm.
What is Acquisition?
The acquisition is the process through which one business entity acquires the assets of another business entity. The acquiring entity takes over the acquired entity and established itself as the owner of the acquired entity.
An example of the acquisition is when Facebook Inc. acquired WhatsApp in February 2014 and Instagram in April 2012.
Number of The acquisition done by big Companies since their establishment as reported by different sources up to April 2020
| | NUMBER OF COMPANY ACQUIRED |
| --- | --- |
| | |
| | |
| | |
| | |
| | |
| | |
| | |
| | |
| | |
| | |
| | |
| | |
Reasons for Merger and Acquisition
The following are the reasons for merger and acquisition
Growth
Competition Advantage
Productivity and Efficiency
Save time and resources
Growth
Growth is a major advantage of merger and acquisition to both acquirer and target.
Through M&A a company may increase its share capital, expand its coverage, and adopt new technologies and systems which may lead to high-quality service and attracts more clients.
Mathematically we can say quality service + more clients = more revenue and growth.
A good example that demonstrates how M&A enhances the growth of a company is Amazon.
Amazon has acquired companies/services like Audible, IMDb, BookPage, etc. to enhance the quality and quantity of their services.
Further, Amazon Acquired Joyo.com in china for $75,000,000 on August 19, 2004, and it uses and integrates it as official Amazon in china. This allows Amazon to expand its coverage.
Competition Advantage
Mergers and acquisitions must be done in a way that does not affect competition in the market.
That's why every M&A transaction must be recognized and approved by relevant authorities just to protect against anti-competitive practices.
Despite this fact, M&A if done properly it has a lot of competitive advantages from different perspectives.
The company may want to expand into different markets where a similar company is already operating, instead of starting from scratch it may acquire/merge with the rival company to minimize starting hustle and strengthen competition muscles.
Yoyo.com and Amazon's example is relevant here.
Facebook Inc also gained a lot of competitive advantage when it acquired the other largest social network in the world i.e Instagram and WhatsApp.
Through M&A Facebook is able to compete with other social networks in the world like Twitter and Snapchat.
Through M&A Facebook was able to defuse the competition and enhance cooperation from Instagram and WhatsApp.
Productivity and Efficiency
Merger and acquisition enhance productivity and efficiency by allowing the company to use and integrate any relevant and useful services into their business. For Example, Google has acquired YouTube for $1.65 billion to increase its productivity.
Also in 2013, Google acquired Waze whereby Google use and integrated Waze social features like crowdsourced location in Google Maps.
This enhances efficiency in the service offered by Google maps.
In  2014 Google purchased DeepMind Technologies. DeepMind aids in Google's recent growth in the artificial intelligence and robotics community.
Save Time and Resources
Instead of a company conducting research and any other analysis on a certain service or a product that costs a lot of resources and time, it may save that resources and time by merging or acquiring a company which has already has the service or products that they seek. For Example, Google and YouTube acquisition
Similarities between Merger and Acquisition
The major similarity between mergers and acquisitions is that; both processes involve the joining of two companies for the purpose of growth/expansion. Growth/ expansion of business is the main goal in both mergers and acquisitions.
Also, both involve complex procedures to make the deal done.
The process of joining and harmonizing systems of two joining companies is complex and it always takes a long time to complete.
For example issues like management structure, IT systems, employment benefits, finance, and taxes must be settled before the completion of the deal.
Difference between Merger and Acquisition
The difference between merger and acquisition is that; in a merger, two companies join and a new company is formed while in an acquisition no new entity is formed but the acquiring company becomes the owner of the acquired company.
For example, when Mining Corp was merged with Goldcorp Inc new company named Newmont Goldcorp was formed that's a merger while when Facebook acquired WhatsApp, no new entity was formed but Facebook becomes the owner of WhatsApp.
Process and Steps for Negotiating, Signing, and Closing an Acquisition Transaction
The following are the basic chain of events when it comes to the acquisition transaction
Preliminary steps
Signing the definitive acquisition agreement
Moving toward the closing
Post-closing events
Preliminary Steps
If you are a lawyer for the acquiring of the asset make sure that you do the following
Identify the Target company/ company that needs to be acquired
Make Preliminary due diligence through search in public domain sources e.g. company register sources
Conduct valuation and explore structural alternatives. Here you have to get the help of other professionals which might include accountants, Valuers, etc.
Initiate Preliminary negotiations with Target Company
Sign a Legal contract/agreement that prohibits sharing information deemed confidential technically known as a Non-Disclosure Agreement (NDA)
Begin in-depth legal and business due diligence
Obtain preliminary corporate approvals (generally board of directors) which are properly drafted and must comply with the MEMART.
Negotiate with the seller and sign a letter of intent (Memorandum of Understanding). In MoU, there must be a non-disclosure clause.
Letter of intent basically marks the end of preliminary steps
Signing the Definitive Acquisition Agreement:
Basic Types of Acquisition Agreements
Asset Purchase
Stock Purchase
Cash Merger
Stock Merger
What the Acquisition Agreement Covers?
It describes the transaction structure, purchase price, and procedures for closing
It allocates risk between the buyer and seller for both known and unknown liabilities and obligations
Contains warrant and representations of the parties
Contains procedures for indemnification
Contains the extent of commitment to close the transaction
What does the Buyer/Acquirer want In the Acquisition Transaction/Agreement?
Receiving what is expected at the closing
Good Title to the Purchased Assets or Stock
All of the Facilities, Individuals, Assets, Rights, Contracts, and other Items Needed to Continue and Enhance the Business
The option to "bailout" if the business is not what has been represented or what is expected
Post-closing protection against contingent or unknown risks
What Does The Seller/Target/Acquired Wants In Acquisition Transaction/Agreement?
Certainty and speed of Closing
Receiving the Purchase Price without Risk
Not being at risk for the assets, liabilities, or operations of the business after the closing
General Sections of Acquisition Agreements
Introduction and Description of Transaction
Consideration for Transfer of Business
Representations and Warranties of Seller
Representations and Warranties of Buyer
Covenants of the Parties
Conditions to Closing
Termination Procedures and Remedies
Indemnification
In Signing the definitive acquisition agreement acquirer counsel prepares and the draft definitive acquisition agreement.
In the agreement, a lawyer will define/ find issues that need to be negotiated
The acquirer presents the draft definitive agreement to the Target
Negotiate definitive agreement
Once the negotiation has been conducted Acquirer counsel prepares a certain agreement known as the Escrow Agreement.
Target prepares disclosure schedules, possibly capitalization tables so that to be surveyed by the Acquiring Company.
Negotiate and finalize all agreements
Hold board meeting(s) to approve the transaction.
Sign the definitive agreement, deliver disclosure schedules
Moving toward the closing
Closing the transaction is the last stage. It involves notice to the public so that people should know what happened to the company.
Prepare shareholder proxy statement
Apply for required governmental consent and approval.
For instance, if someone wants to acquire the company in Tanzania he has to apply and get approval from the Dar es Salaam Stock Exchange (DSE), Capital Markets and Securities Authority CMSA, and  Fair Competition Commission (FCC).
Obtain required third-party consent.
Finalize all related transaction agreements and officer certificates
Exchange final executed agreements, legal opinions, and officer's certificates
Make necessary filings
The deal is closed when all required transaction document is accepted and approved by the relevant authority.
List of selected countries and relevant authority which deals with M&A transactions
Post-closing events
Announce closing
Satisfy any post-closing covenants
Acquirer integrates Targets business with its own