Memorandum of review in Tanzania (sample)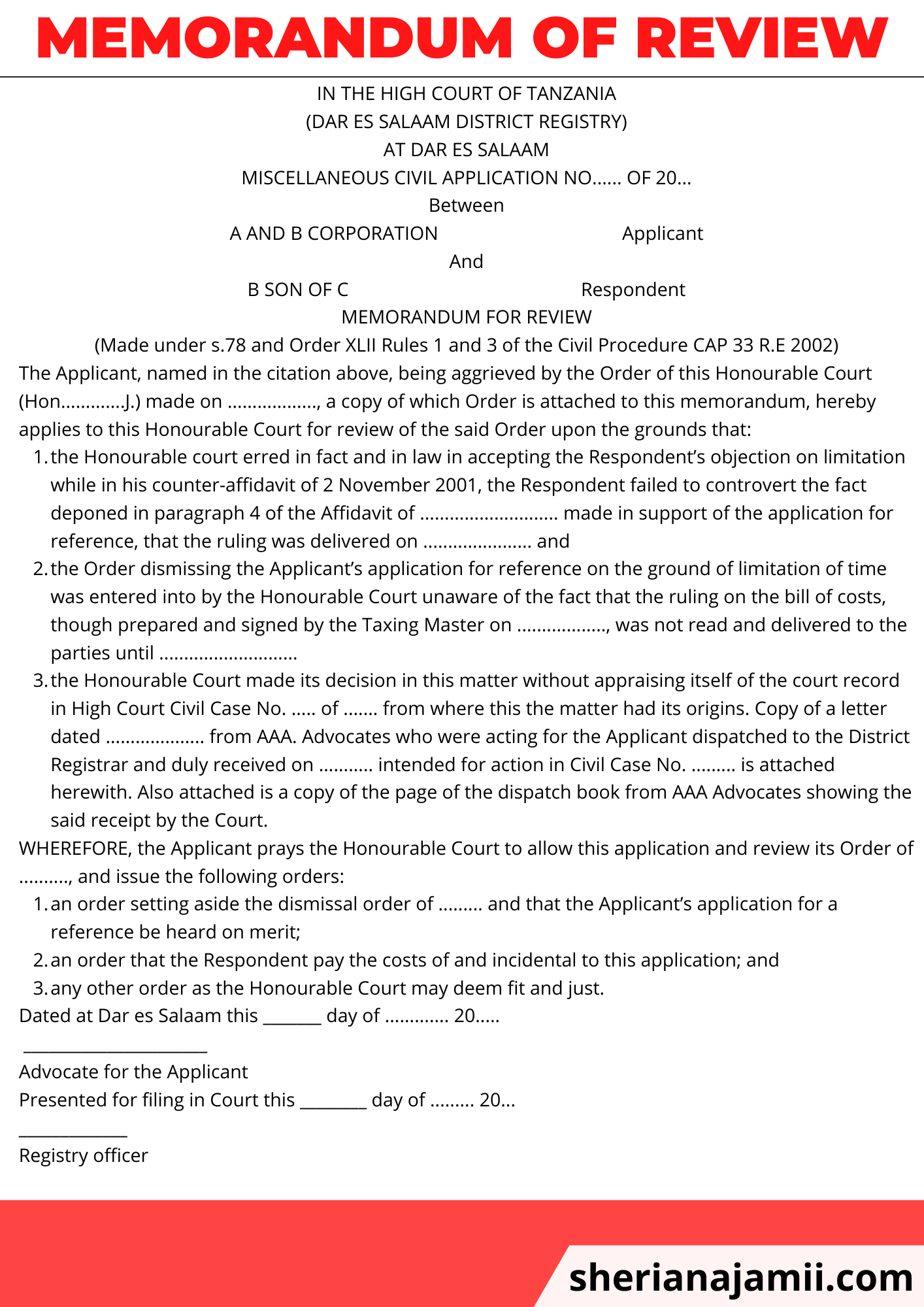 Here you will see a sample of the Memorandum of review
Memorandum of review sample
IN THE HIGH COURT OF TANZANIA
(DAR ES SALAAM DISTRICT REGISTRY)
AT DAR ES SALAAM
Transform Your Communication, Elevate Your Career!
Ready to take your professional communication skills to new heights? Dive into the world of persuasive business correspondence with my latest book, "From Pen to Profit: The Ultimate Guide to Crafting Persuasive Business Correspondence."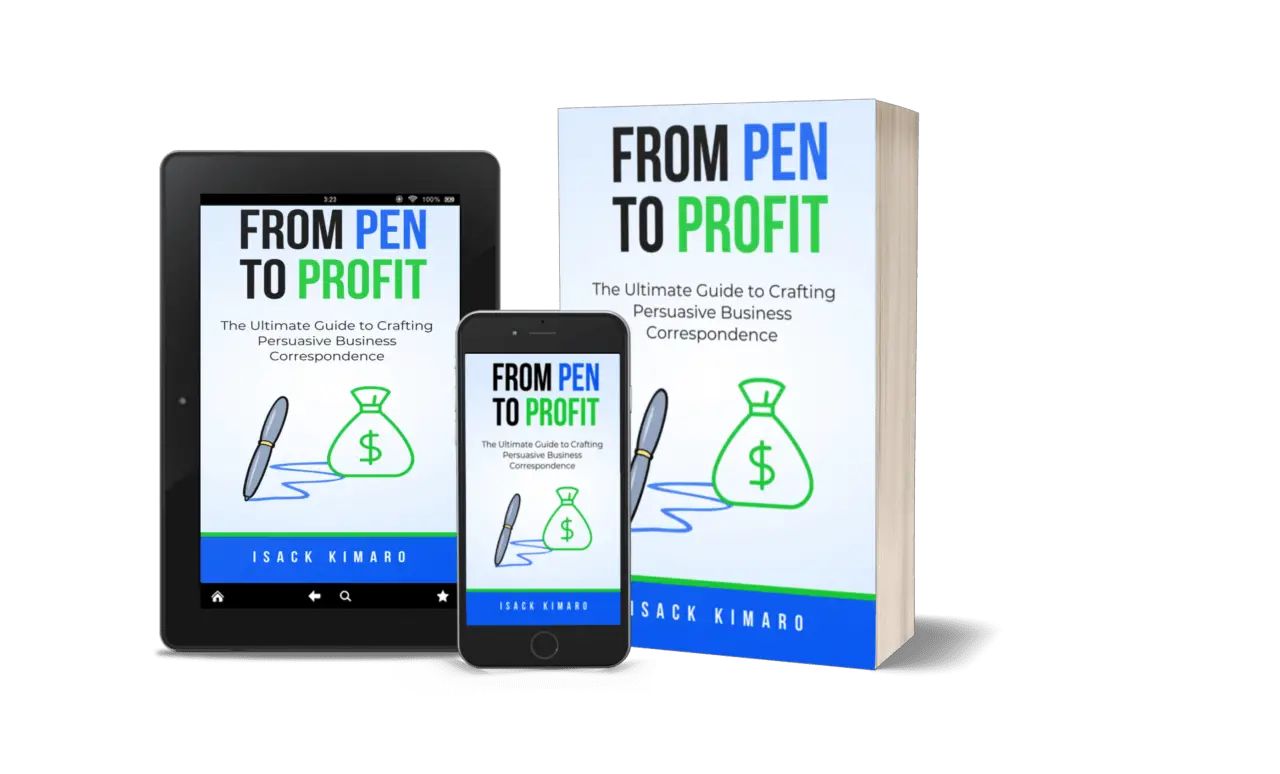 MISCELLANEOUS CIVIL APPLICATION NO…… OF 20…
Between
A AND B CORPORATION                                       Applicant
And
B SON OF C                                                               Respondent
MEMORANDUM FOR REVIEW
(Made under s.78 and Order XLII Rules 1 and 3 of the Civil Procedure CAP 33 R.E 2002)
The Applicant, named in the citation above, being aggrieved by the Order of this Honourable Court (Hon………….J.) made on ………………, a copy of which Order is attached to this memorandum, hereby applies to this Honourable Court for review of the said Order upon the grounds that:
the Honourable court erred in fact and in law in accepting the Respondent's objection on limitation while in his counter-affidavit of 2 November 2001, the Respondent failed to controvert the fact deponed in paragraph 4 of the Affidavit of ………………………. made in support of the application for reference, that the ruling was delivered on …………………. and
the Order dismissing the Applicant's application for reference on the ground of limitation of time was entered into by the Honourable Court unaware of the fact that the ruling on the bill of costs, though prepared and signed by the Taxing Master on ………………, was not read and delivered to the parties until ……………………….
the Honourable Court made its decision in this matter without appraising itself of the court record in High Court Civil Case No. ….. of ……. from where this the matter had its origins. Copy of a letter dated ……………….. from AAA. Advocates who were acting for the Applicant dispatched to the District Registrar and duly received on ……….. intended for action in Civil Case No. ……… is attached herewith. Also attached is a copy of the page of the dispatch book from AAA Advocates showing the said receipt by the Court.
WHEREFORE, the Applicant prays the Honourable Court to allow this application and review its Order of ………., and issue the following orders:
an order setting aside the dismissal order of ……… and that the Applicant's application for a reference be heard on merit;
an order that the Respondent pay the costs of and incidental to this application; and
any other order as the Honourable Court may deem fit and just.
Dated at Dar es Salaam this _______ day of …………. 20…..
 ______________________
Advocate for the Applicant
Presented for filing in Court this ________ day of ……… 20…
_____________
Registry officer
TO BE SERVED UPON:
B SON OF C
DRAWN AND FILED BY:
XYZ,
Advocates
9th Floor, BBB Tower
Garden Avenue
P.O. Box 0000
DAR ES SALAAM
See also