Grammarly for lawyers: improve your legal writing by 110% in 11 weeks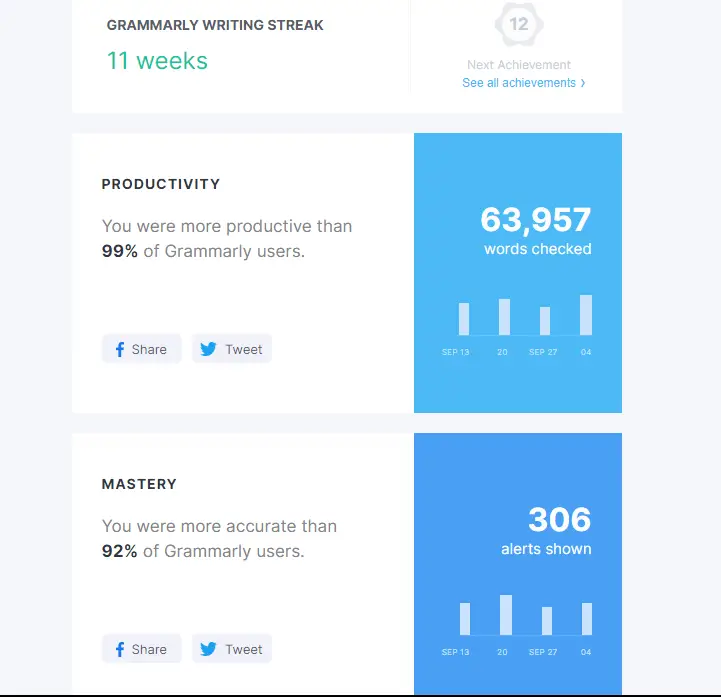 This post covers Grammarly for lawyers and legal writing
Do lawyers need Grammarly? Is Grammarly suitable for lawyers?
Of course, Over 90% of a lawyer's duties involve writing.
For that fact, I find it very necessary for lawyers and law students to use different tools to enhance their legal writing.
The best free and simple-to-use tool which works perfectly when it comes to legal writing is Grammarly
Transform Your Communication, Elevate Your Career!
Ready to take your professional communication skills to new heights? Dive into the world of persuasive business correspondence with my latest book, "From Pen to Profit: The Ultimate Guide to Crafting Persuasive Business Correspondence."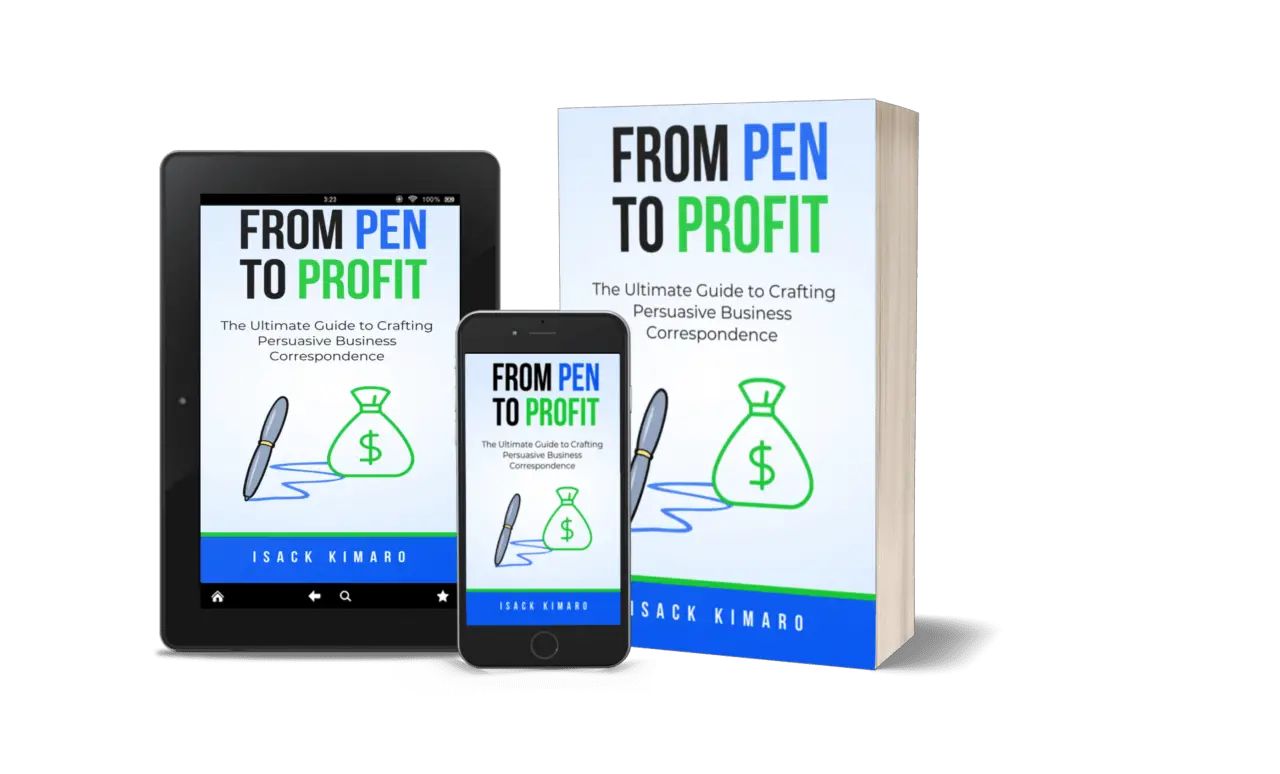 Today I'm going to show you why you need Grammarly for your legal writing and other correspondence.
In fact, Grammarly helped me to improve my legal writing by 110% in 11 weeks.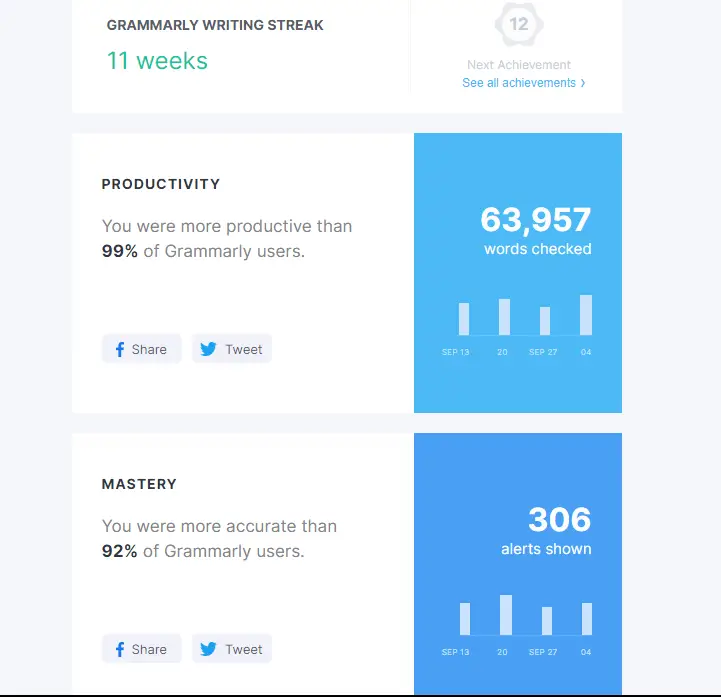 Let's find out how.
What is Grammarly?
Grammarly is a writing assistant tool that helps a user write anything correctly by checking the spelling, punctuation, sentence structure, grammar, and any writing mistakes to make your writing clearer, understandable, and impressive.
Grammarly for lawyers
Grammarly is the best writing tool for lawyers, Grammarly helps lawyers and law students to archive  Grammar, spelling, sentence structure, and professional tone in legal writing when writing their legal opinion, written submissions, drafting legal documents like plaint, a written statement of defense, official letters,  dissertations, different class assignments, etc.
Through Grammarly, a lawyer may display authoritativeness, credibility, and expertise in his legal drafting and writing works.
Why and How lawyers can use Grammarly for legal writing
A lawyer must create a Grammarly account to enjoy its features. Registration for Grammarly is 100% free. And you will use all basic features freely for a lifetime.
The following are the things that improved my legal writing by 110% in 11 weeks with Grammarly
It proofread your writing and corrects 99% of writing mistakes.
As humans, we can't avoid making mistakes. But this powerful artificial intelligence (AI) tool can help you identify all the mistakes immediately after you made them in your writing.
Grammarly shows you all corrections you need to make in your writing for several types of errors, including contextual spelling, grammar, punctuation, style, and sentence structure.
You can correct the mistake by clicking on an underlined word, and selecting options from a drop-down menu to replace it.
If none of the given options are correct, you can type in a new word. You can also tell the software to ignore what it thinks is a mistake.
The image below shows it clearly.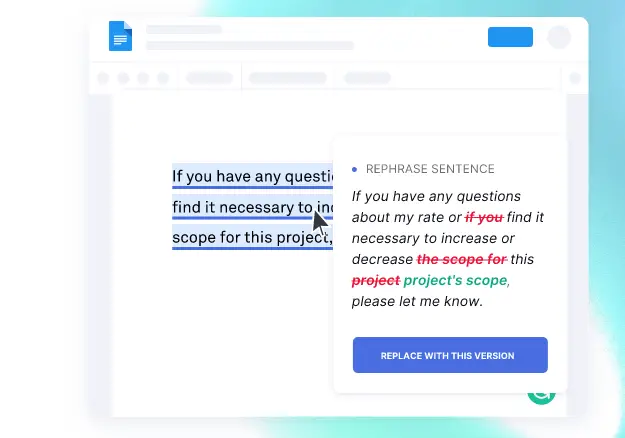 Grammarly for lawyers- Browser add-on
Grammarly has a simple-to-install add-on/ extension on your browser which will help you in all writing online like emails, social media posts, writing on Google docs, blogs, online filling system, etc.
This add-on is available for Chrome, Firefox, and Safari browsers.
The Grammarly add-on is 100% free for your use and simple to add.
The image below shows what you can do with your Grammarly add-on.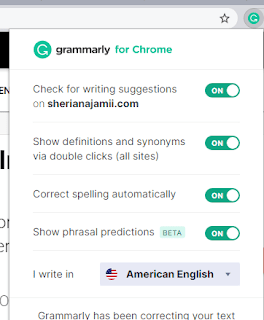 Grammarly for lawyers- Online text editor
With the Grammarly online text editor, you can go to your Grammarly account and upload your text or start to compose from there.
This is the best part of this tool for you. Imagine you have already written your submission and before printing it out you go on Grammarly and paste the texts to check for all writing mistakes or;
You paste your assignment on Grammarly online text editor before submitting it to your lecturer as a student.
That's smart.
After signing up, You can easily access your Grammarly online text editor from your browser add-on.  From there, you click new document or 'my account' to write or upload your texts.
Grammarly Keyboard
This is exclusive to mobile users.
Sometimes as a lawyer, you will just wish to do some of your writing on your phone, like replying to the client's email, taking notes, planning your tasks, etc. Grammarly keyboard will enable you to enjoy all Grammarly functions without the hassle of being in front of your laptop or desktop.
Grammarly keyboard is 100% free and simple to use. It is suitable for all smartphones.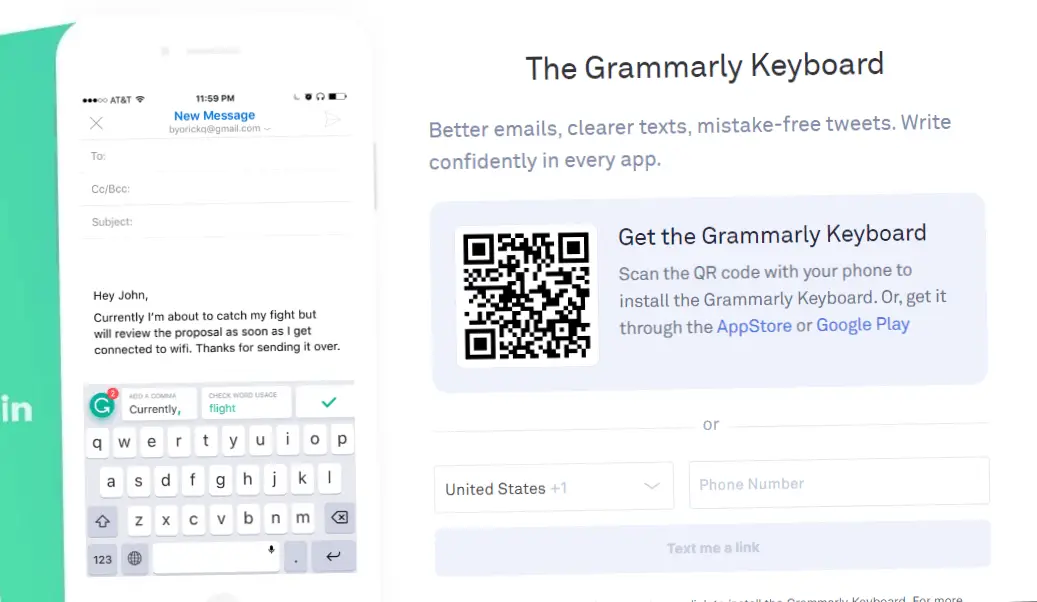 How to get Grammarly keyboard
To exclusively get Grammarly keyboard on your phone
Sign up for Grammarly for free
On your account dashboard, go to apps
See Grammarly keyboard and Click install
Install grammarly keyboard now
Grammarly for lawyers- Microsoft Office
As a lawyer, I do over 95% of my legal writing by using Microsoft office. I have improved my legal writing for 110 by installing Grammarly on my Microsoft word and started enjoying the process.
Grammarly for Microsoft Office is 100% free.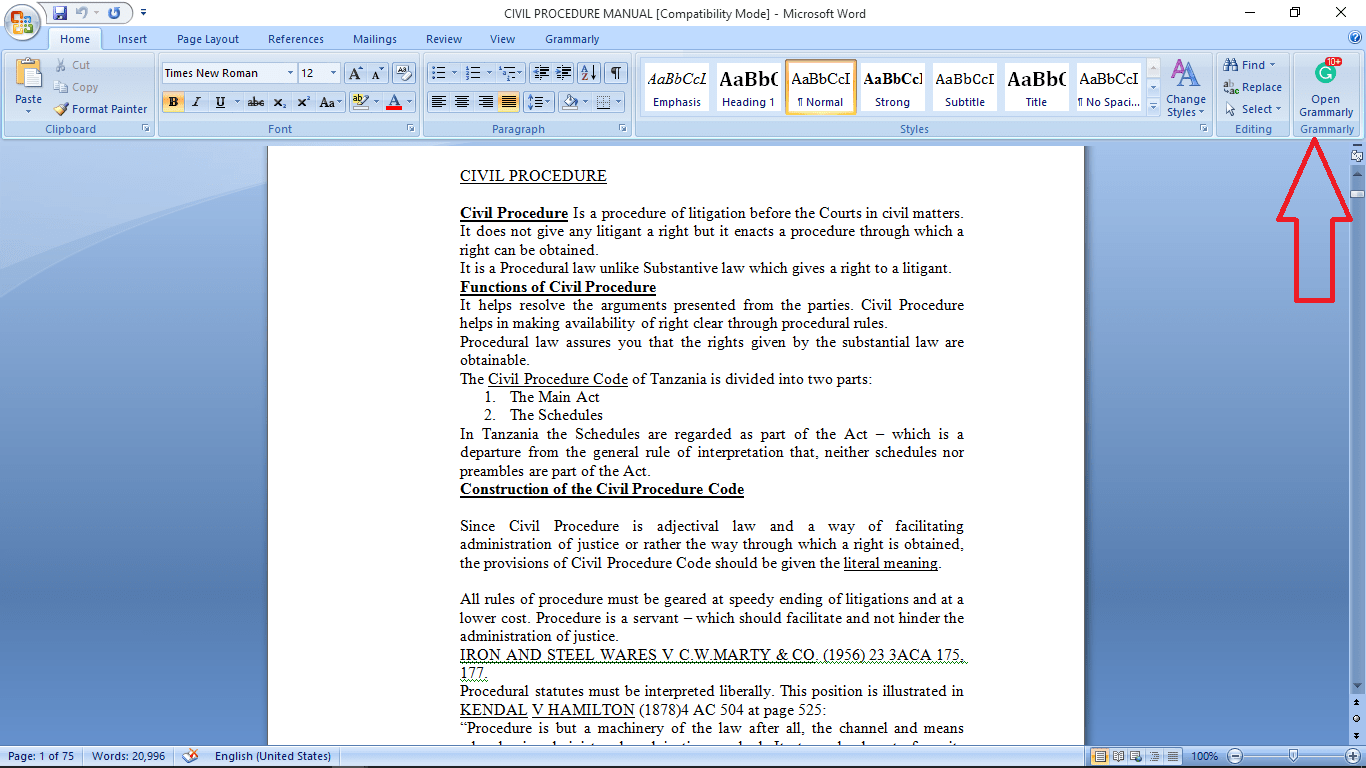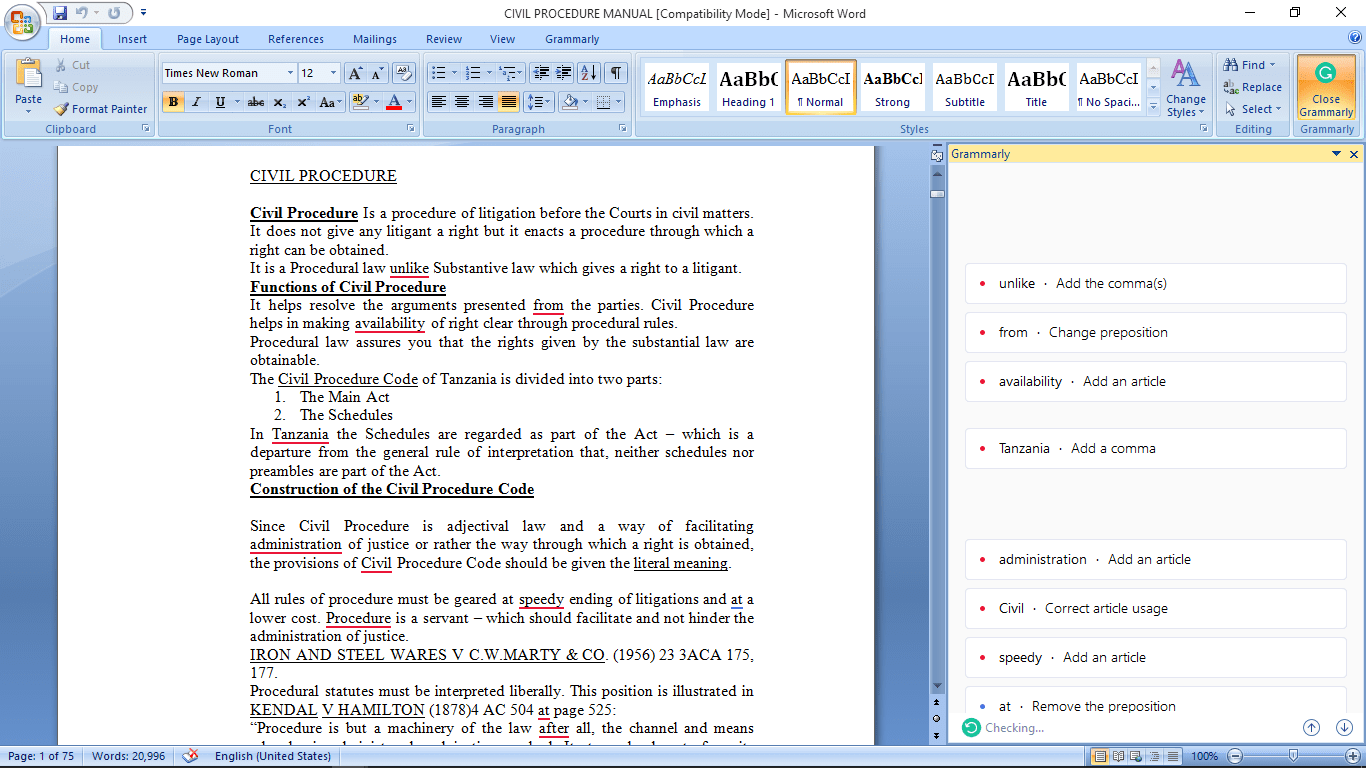 How to install Grammarly for Microsoft Office
To integrate/install Grammarly for Microsoft office on your computer and use it, do the following;
Sign up for Grammarly for free
On your account dashboard, go to apps
See Grammarly for Microsoft Office and Click install
Wait for the installation wizard to do the needful
After installation, you will need to restart your computer for the change to take effect.
Soon after the restart, go to Microsoft Word and the Grammarly setup will pop up (in case no pop pup check the setup in the downloads file or search it on your computer then click it.)
Click install
After installation, you have to sign in to your Grammarly account and connect it to your Microsoft word.
After that, Grammarly will check for any documents you will open or create with Microsoft word.
install Grammarly for Microsoft office now
Grammarly for lawyers- windows and mac
This is just a simple Grammarly app that you can easily install on your windows computer and Edit existing documents or start writing new ones with Grammarly's convenient desktop app.
You don't need to be a tech guy to install and use this app. The easy-to-use setup wizard will guide you, and everything and the process will feel just 100% automatic.
After installation, you can drag the file you want to check for your writing mistake and proofread it to the app.
How to install Grammarly for windows and mac
Sign up for Grammarly for free
On your account dashboard, go to apps
See Grammarly for windows/mac and Click install
install Grammarly for windows/mac now
The shortcoming of Grammarly in legal writing
Although it helped me to improve my legal writing by over 100% I have seen the major shortcomings of Grammarly for lawyers is that;  Grammarly does not recognize all legal terms, especially Latin maxims and other jargon.
However, this is not a big problem because almost all word-processing tools do not recognize Latin maxims and legal jargon.
The good thing is Grammarly allows you to add any words or phrases to your Grammarly dictionary by clicking on the word that you select to add to a dictionary, and from there, you will be able to use that word without further error.
Conclusion
I have been using Grammarly for my legal writing since July 23, 2020. It is game-changing for me. As it helped me to improve my writing skills by 110% within just 11 weeks
Since then, I cannot recommend any writing tool to law students or lawyers for legal writing than Grammarly.
Read also: How to astonishingly improve your legal writing skills