ISACK KIMARO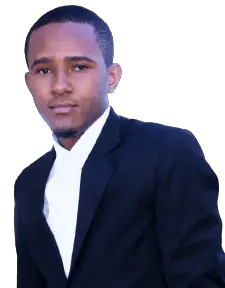 Isack Kimaro, a Lawyer, Creative writer, and self-taught SEO expert has been a prominent author of law-related topics since 2017. Through hard work, dedication, and a relentless pursuit of knowledge, Isack has successfully navigated the legal industry by providing valuable and easy-to-understand legal information to 500,000+ individuals of all levels of understanding.
Experience: Isack's Journey began in 2012 when he started out his career in Law as a Law student. With his extensive background in law, he quickly grasped the intricacies of legal issues and began applying this knowledge to his own projects.
In 2017, Isack started sherianajamii.com providing in-depth law articles, case briefs, legal documents, and business correspondences to help people meet their business and personal legal needs.
Expertise: Throughout his journey, Isack has honed his expertise in creative writing and several key areas of law, including insurance, employment, family, Case briefs, legal writing, and drafting (legal documents & business correspondences), etc. His deep understanding of these subjects has allowed him to provide essential law materials and in-depth guides that create awareness and empower people to take control of their legal understanding and achieve their personal and business goals.
Isack's outstanding achievements and dedication are a testament to his deep passion for educating and informing people about the law and business writing. He is a trusted authority in his field, and his expertise and insights are highly sought after.
Education: Isack Has a Bachelor of Laws and a Postgraduate Diploma in Legal Practice. He also completed certifications in SEO, Research, Critical Thinking, and Business writing.
Latest posts from Isack Kimaro
A vacation cancellation letter is a written message that you send to inform someone, such as a hotel, tour operator, or employer, that you are canceling your previously planned vacation. In the letter, you typically explain the reasons for the cancellation and may request any applicable refunds or changes. It's a formal way to communicate…