Sample of a third-party notice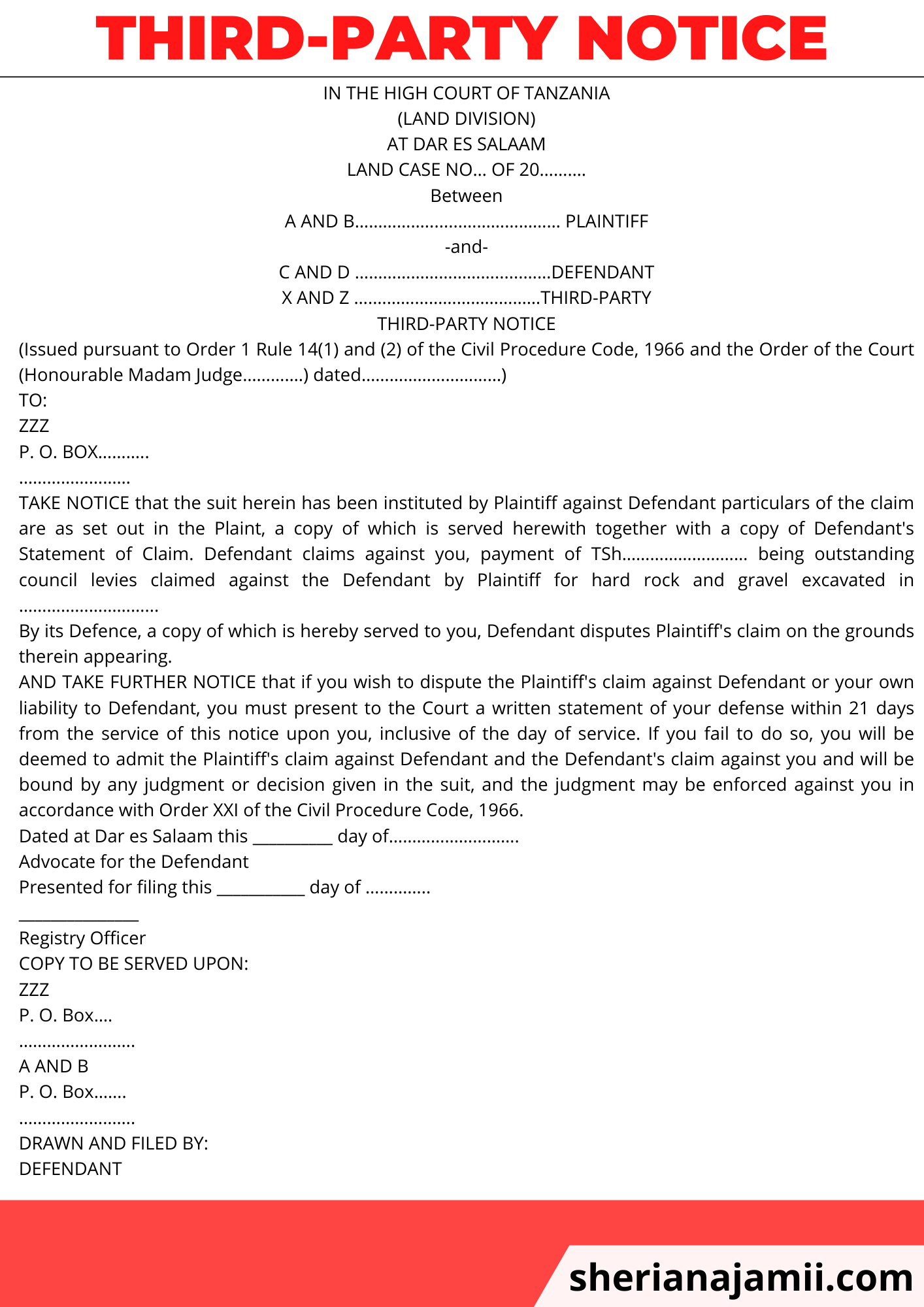 A third-party notice is a legal document that the defendant is required to file when his application to join the third party is granted by the court.
I have already shared everything you need to know about the third part procedure.
Here I will show you a sample of a third-party notice
Sample of a third-party notice
IN THE HIGH COURT OF TANZANIA
Transform Your Communication, Elevate Your Career!
Ready to take your professional communication skills to new heights? Dive into the world of persuasive business correspondence with my latest book, "From Pen to Profit: The Ultimate Guide to Crafting Persuasive Business Correspondence."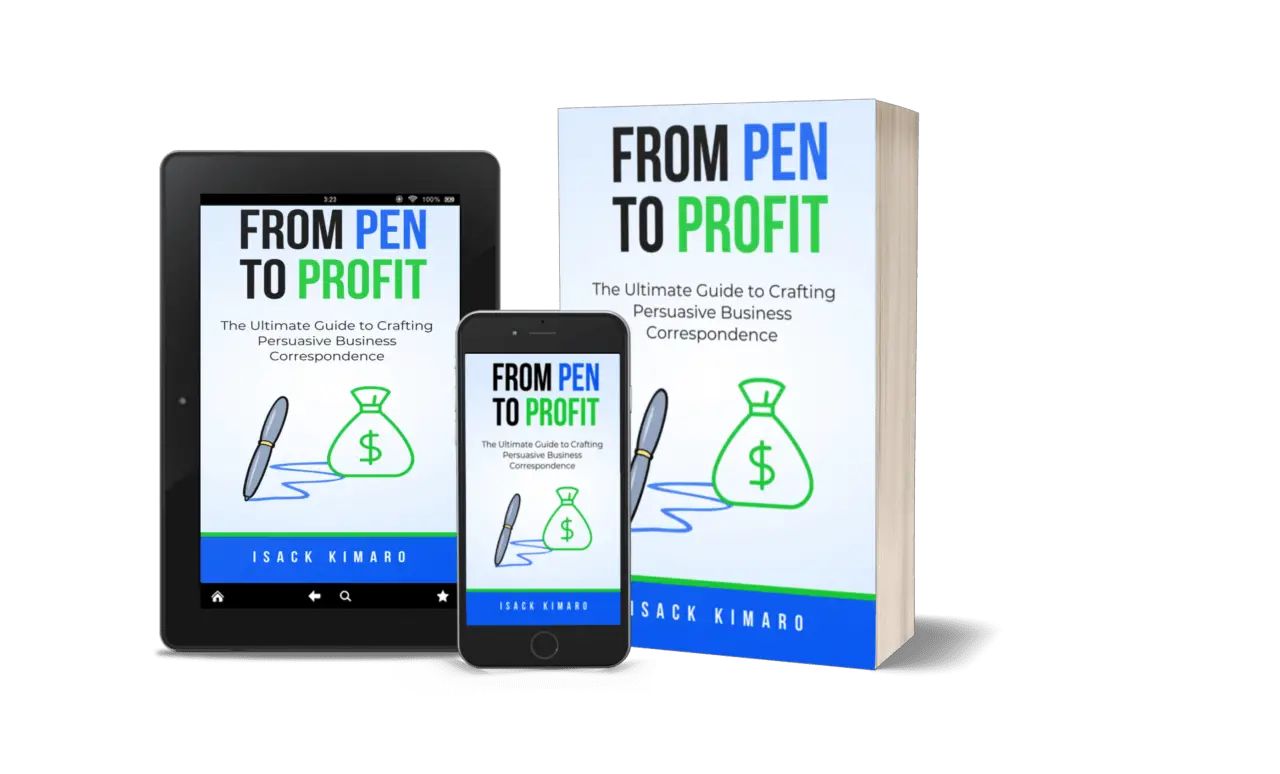 (LAND DIVISION)
AT DAR ES SALAAM
LAND CASE NO… OF 20……….
Between
A AND B…………………..………………… PLAINTIFF
-and-
C AND D ……………………………………DEFENDANT
X AND Z ….………………………………THIRD-PARTY
THIRD-PARTY NOTICE
(Issued pursuant to Order 1 Rule 14(1) and (2) of the Civil Procedure Code, 1966 and the Order of the Court (Honourable Madam Judge………….) dated…………………………)
TO:
ZZZ
P. O. BOX………..
……………………
TAKE NOTICE that the suit herein has been instituted by Plaintiff against Defendant particulars of the claim are as set out in the Plaint, a copy of which is served herewith together with a copy of Defendant's Statement of Claim. Defendant claims against you, payment of TSh……………………… being outstanding council levies claimed against the Defendant by Plaintiff for hard rock and gravel excavated in …………………………
By its Defence, a copy of which is hereby served to you, Defendant disputes Plaintiff's claim on the grounds therein appearing.
AND TAKE FURTHER NOTICE that if you wish to dispute the Plaintiff's claim against Defendant or your own liability to Defendant, you must present to the Court a written statement of your defense within 21 days from the service of this notice upon you, inclusive of the day of service. If you fail to do so, you will be deemed to admit the Plaintiff's claim against Defendant and the Defendant's claim against you and will be bound by any judgment or decision given in the suit, and the judgment may be enforced against you in accordance with Order XXI of the Civil Procedure Code, 1966.
Dated at Dar es Salaam this __________ day of……………………….
Advocate for the Defendant
Presented for filing this ___________ day of …………..
_______________
Registry Officer
COPY TO BE SERVED UPON:
ZZZ
P. O. Box….
…………………….
A AND B
P. O. Box…….
…………………….
DRAWN AND FILED BY:
DEFENDANT
see also