How to Choose a Good Lawyer 2023 (10+ factors to consider)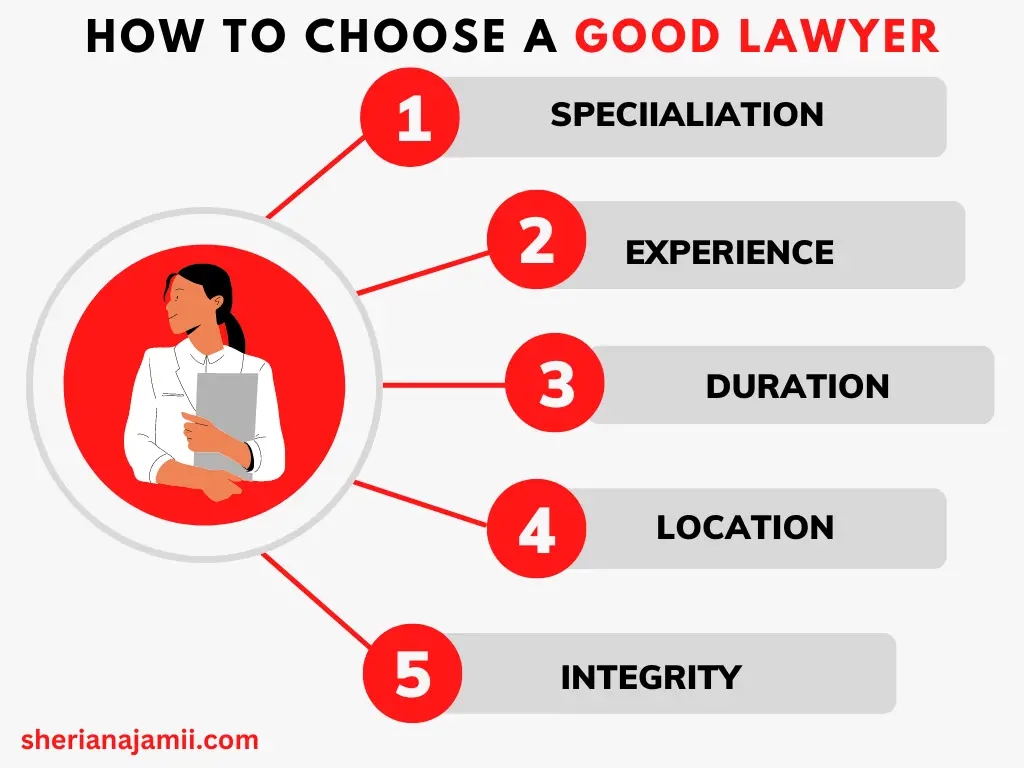 With years of experience and a wealth of expertise in advocating for clients across a myriad of legal domains,
I stand before you as a seasoned legal practitioner ready to illuminate the path to selecting not just a lawyer, but an ally, an advocate, and a confidant.
With 1,327,910 licensed attorneys in the United States, the process of selecting a lawyer transcends mere choice; it becomes a paramount strategy.
As an experienced legal mind, I recognize the significance of making an informed decision—one that harmonizes not only with your legal needs but also resonates with your values and aspirations.
Here i will share insights that will empower you to make an informed choice.
Transform Your Communication, Elevate Your Career!
Ready to take your professional communication skills to new heights? Dive into the world of persuasive business correspondence with my latest book, "From Pen to Profit: The Ultimate Guide to Crafting Persuasive Business Correspondence."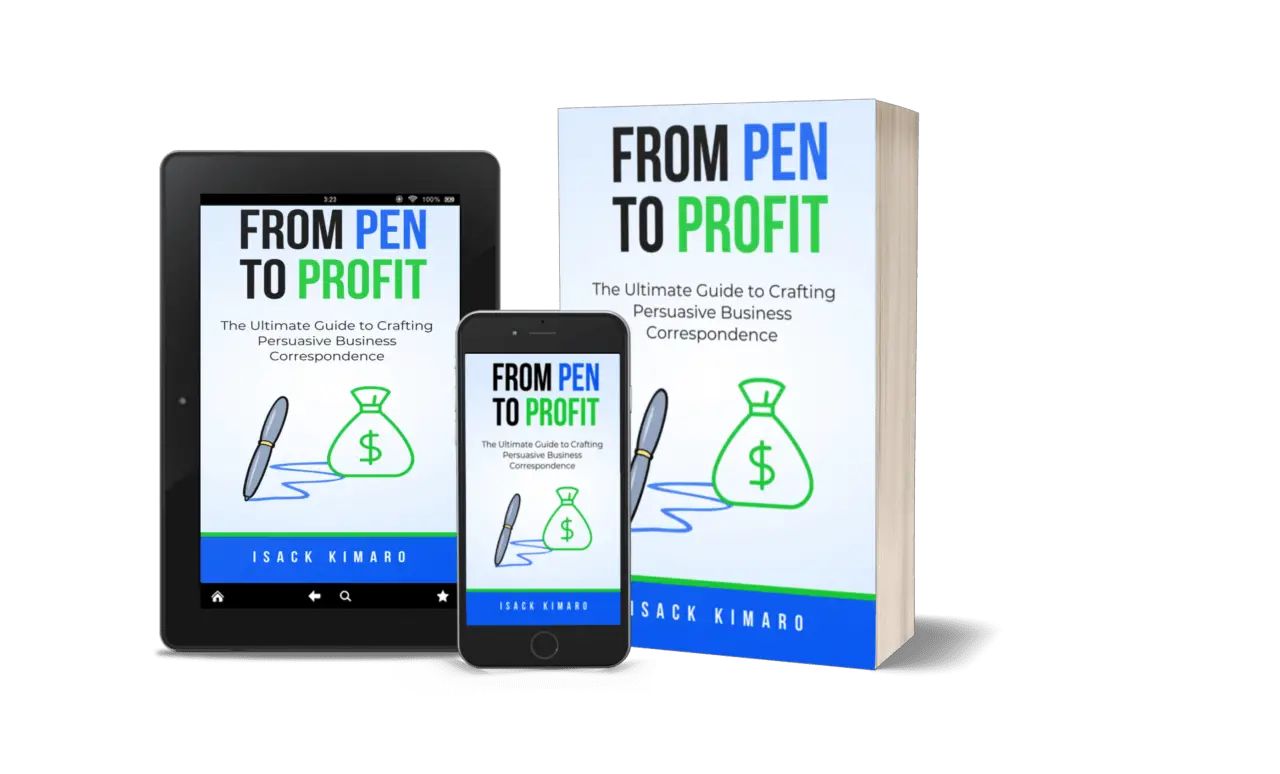 From unraveling the nuances of legal directories to deciphering the art of assessing a lawyer's experience,
I am committed to equipping you with the tools you need to navigate this critical decision-making journey.
Let's get started
How to Choose a Good Lawyer
Generally, the process of choosing a good lawyer involves three stages namely; Research, assessment, and selection.
Research
In this crucial initial phase, your quest for a commendable lawyer begins.
This involves a meticulous exploration of potential legal professionals who are well-suited to tackle the intricacies of your specific legal issue.
Seek recommendations from acquaintances, delve into online reviews, and scrutinize lawyer directories to pinpoint individuals who have garnered credibility in the legal realm.
Assessment
The next step involves a diligent evaluation of the lawyers shortlisted during your research.
Here, you delve deeper to ascertain not just their legal prowess, but also their professionalism and ethical integrity.
Scrutinize their qualifications, track record, experience, and their aptitude to tackle cases similar to your own.
Through this process, you gain a nuanced understanding of their suitability to champion your cause.
Selection
Armed with insights garnered during the assessment phase, the selection stage entails making an informed decision.
Choose the legal professional whose credentials and demeanor resonate with your legal requirements.
This decision hinges on their proven expertise, coupled with an alignment of values and expectations.
The chosen attorney should not only possess the legal acumen but also instill confidence that they are the right advocate for your unique situation.
In the realm of legal matters, the process of selecting a lawyer is not merely a series of steps; it's a strategic and calculated endeavor.
By meticulously traversing through these stages, you are ensuring that your legal journey is under the guidance of a qualified and principled legal professional, ultimately enhancing the prospects of a favorable outcome.
I will give you the criteria so you can really understand what you should do when picking a good attorney.
Factors to conisder when choosing a lawyer
The following are the criteria to consider when choosing a good lawyer in your area for any legal service needs.
Duration
Decide whether you need a lawyer long-term or short-term after realizing you do need legal assistance.
Do you, for example, require legal counsel with a current legal matter? This might simply need a consultation or short-term hiring.
On the other hand, if you want someone to handle all of your legal matters permanently, you might need a long-term lawyer you can contact as needed.
The longer you need a lawyer, the longer you have to scrutinize to make sure you get the right one.
Consider the Area of Specialization
A lawyer does not know everything about the law.
Someone might be very good in corporate law but poor in civil litigation or good in family law but poor in banking law.
Once finding a lawyer you must make sure you understand in which legal category your concern falls, this might help you to get the right lawyer for you.
Is it a family issue, mortgage, company, contract or employment, or criminal?
There are lawyers specialized in every category.
In case you don't know, kindly contact me with your concern and I will help to tell you in which legal category your concern fit.
Finding a specialized lawyer might save you time and enable you to get quality services.
See: 34+ Types of lawyers
Experience
Sometimes you ask yourself 'should I go to a fresh-from-school lawyer or get an experienced lawyer?' the answer is yes and no at the same time.
This is highly dependent on your issue at hand.
There are legal matters which are complex and need an experienced lawyer however there legal issues that are simple and they don't need experience at all.
Examples of complex legal issues are adoption matters, murder cases, and matters which are urgent in nature.
Examples of simple matters are attestation issues, preparing legal documents like an Affidavit, Deed Poll and simple contracts, a normal civil case, etc.
So I'm advising you that if you have a complex legal issue please see an experienced lawyer for a better service but if your issue is simple then even a fresh-from-school lawyer might be enough.
NB. There are fresh-from-school lawyers who can handle complex matters.
Ask People
This is a very simple and sufficient way of getting a good lawyer. Ask a friend or a family member who hired a lawyer for recommendations.
Ask to find out
what kind of lawyer was hired
what kind of service was provided,
were they satisfied?
Ask if they can give you a better option.
State bar associations are another excellent place to look for attorneys that work in the area where you need help.
Online sites can also be reliable sources, and many of them also provide consumer reviews so you can see how other people felt about their experiences working with a certain lawyer.
Law Firm Matter
Sometimes you may meet with a 'briefcase attorney' (a lawyer who has no physical address) and enjoy his service.
But does the law firm matter when choosing a good lawyer? The answer is yes.
In a good law firm, you will find good lawyers. And you will have a security of service. Also, there are some law firms which are specialized in certain areas of law example mining and gases, intellectual properties, tax law, family law, and corporate law so you can easily find an expert in a law firm.
Cost Issues
Legal services are always expensive.
Sometimes you don't have enough money to engage a lawyer and you face very serious trouble that needs a lawyer's help.
In this situation, you may seek a Probono lawyer (a lawyer who provides service for free) or go to any legal aid centers that are also free of charge.
In case you have a low budget you may seek a young lawyer who might be ready to help you.
Knowing the cost of legal counsel is crucial since it can quickly get expensive.
Based on the specifics of your case, a lawyer ought should be able to provide you with a rough estimate at the initial session.
Prefer local attorney
Laws vary by state.
This means you should look for someone in your area who is familiar with the region's legal requirements.
Also, an attorney with local experience will be more familiar with the judicial or administrative authorities in your area, as well as local laws and processes.
Additionally, face-to-face contact is often preferable to phone conferences and email, so it may be beneficial to have the local lawyer nearby so they can quickly travel to the location of the issue.
Integrity
While there are numerous professional factors to take into account when selecting a lawyer, you need also to examine their character.
Find a person that you can trust and who makes you feel at ease.
Ask yourself;
Do I feel comfortable working with this lawyer? Will I feel at ease approaching him or her with questions and bringing up concerns I may have?
Respect for one another is also crucial.
A lawyer who will put in the effort for you uses sound judgment, and is systematic and sensitive throughout the procedure is a tremendous asset.
Accessibility
Does the prospective attorney have adequate time to focus on your case?
How is the volume of cases?
Can they start working on your case right away?
If you anticipate speaking with the lawyer frequently, these are crucial inquiries to make.
Consider seeking someone else who has the time to take care of your needs if a lawyer seems overworked.
Communication
Lawyers are busy buddies.
Between meetings and paperwork, there can be a propensity to lose touch frequently.
Make sure you select a lawyer with who you can always keep in touch.
First, make an effort to create proactive communication.
So that you and the other party are in agreement, mention your preferred method of contact and go over your working hours.
This will stop missed phone calls or meetings. Establish recurring check-in times to talk about updates and pose queries.
A professional lawyer should also take the time to explain complex issues, give you advice on your case in plain English, and provide you with a range of options or solutions to consider before deciding on a course of action.
Trust your instincts
Trusting your gut feeling is an important aspect of choosing a lawyer that's often underestimated.
While researching qualifications, experience, and other tangible factors is essential, your intuition can provide valuable insights that might not be immediately apparent on paper.
A combination of your intuition and the tangible factors mentioned earlier can help you make a well-rounded decision about which lawyer to choose.
If something doesn't feel right, even if you can't pinpoint exactly why, it's completely valid to explore other options until you find a lawyer you feel confident and comfortable working with.
Follow up
Once you've decided on the lawyer you believe will work best for you,
Make sure the attorney you've picked hasn't been the target of any disciplinary measures by contacting the state agency in your area that deals with attorney disciplinary cases.
This organization will often be the state bar association, though this will depend on your state.
Further reading: The Importance Of Hiring A Lawyer: When DIY Just Won't Cut It
FAQs About How to Choose a Good Lawyer
Why do I need a lawyer?
Legal matters can be complex and navigating them without proper expertise can lead to unfavorable outcomes. A lawyer provides legal advice, representation, and helps you understand your rights and responsibilities.
How do I know if I need a lawyer for my situation?
If you're dealing with a legal issue, it's usually a good idea to consult with a lawyer. Common situations include criminal charges, family disputes, contracts, personal injury claims, and more.
What qualities should I look for in a lawyer?
Look for qualities such as experience, expertise in the relevant area of law, good communication skills, a strong track record, and a reputation for professionalism and ethical conduct.
How do I find potential lawyers to consider?
You can start by asking friends, family, or colleagues for recommendations. Online legal directories, bar association websites, and legal referral services can also provide a list of lawyers in your area.
Should I choose a specialized lawyer or a general practitioner?
This depends on your case. Specialized lawyers have in-depth knowledge of specific areas, which can be advantageous for complex cases. General practitioners are more versatile and can handle a wider range of legal matters.
How can I assess a lawyer's experience?
Ask about their years in practice, number of cases handled, and specific cases similar to yours. Also, inquire about their success rate in those cases.
What questions should I ask during the initial consultation?
Ask about their experience with cases like yours, potential strategies for your case, estimated timeline and costs, communication methods, and how they charge (hourly, flat fee, contingency, etc.).
Is location important when choosing a lawyer?
Yes, generally it's better to choose a lawyer who practices in the jurisdiction where your legal issue arises, as they'll be familiar with local laws and procedures.
Can I afford a good lawyer?
Legal fees vary widely. Some lawyers offer free initial consultations, and many work on a contingency basis for certain cases (they only get paid if you win). Discuss fees and payment plans during your consultation.
How can I assess a lawyer's reputation?
Read online reviews, ask for references, and inquire with local bar associations to check if any complaints or disciplinary actions have been filed against the lawyer.
What's the importance of good communication with a lawyer?
Clear communication is vital. Your lawyer should explain legal concepts in a way you can understand, keep you updated on your case, and be responsive to your questions.
Can I change my lawyer if I'm not satisfied?
Yes, you have the right to change lawyers if you're not satisfied with their representation. However, it's important to consider the timing and potential impact on your case.
How can I make the final decision?
After meeting with potential lawyers, consider their experience, communication style, fees, and your level of comfort with them. Trust your instincts and choose the lawyer you believe will best represent your interests.