Here you will see 5 case brief templates.
These templates simplify the hassles of writing your case brief.
It contains all the components of the case brief and shows you what is supposed to be filled.
If you prefer to learn the whole process of writing a case brief step by step read here
otherwise let's see the templates
case brief template 1
Heading/ title/citation
(here add the full citation of the case including the parties, date of the decision, the court and Judge passed the decision)
example
NB: the images shown as example is the screenshot from the Marbury versus Madison case brief  and  lucy v zehmer case brief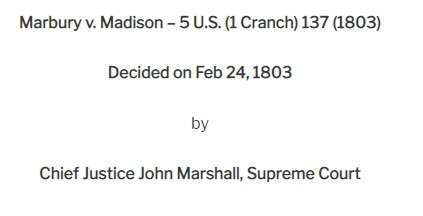 Parties
(add full name of the parties and their role example plaintiff, respondent etc)
example

Procedure
(Explain the whole litigating stage through which the case passed and what happened to each stage, start with the lower court and upwards)
example

Facts
(summarrise the key takeaways of the case, explain all relevant people, cause of action (s), locations, and objects involved)
example
Issues
example
(Identify the legal issue that the court addressed)

Rule
(state the legal principle (s) that the court uses to determine the case)
example

Analysis/Application/reasoning
(Explain how the court apply the rule to the facts)
example
Holding
(explain the response of the court to legal issues, state Yes or No)
example
Judgment
(state the court final decision) 
example 1.

Example 2
Dissenting Opinion (optional)
(state the opinion of the judge which appears to differ from the opinion of other judges which form the main decision of the case. Don't forget to show the reasons for dissenting)
Obiter dictum (optional)
(identify any alternative decision provided by court)
Personal reaction (optional)
(explain your personal view to the case decision, it may be critic, comments or attention)
case brief template 2
Citation
---
Parties
---
Procedural History
---
Legal Issue
---
Facts of Case
---
Statement of Rule
---
Policy
---
Dicta
---
Reasoning
---
Holding
---
Concurrence
---
Dissents
---
Dicta
---
Personal Reaction
---
case brief template 3
A v. B
Source & Court
Judge
Facts:
---
Procedural History:
---
Issue(s):
---
Applicable Rule of Law:
---
Holding(s):
---
Judgment:
---
Reasoning
---
Comments:
---
case brief template 4
Name of Case,
Facts of the case:
History:
Issues:
i)
ii)
ii)
Holding:
…………………..
Court's Reasoning:
Rule:
Application:
Concurring and Dissenting Opinion(s) Reasoning:
case brief template 5
The names of the parties
---
Name of the Judge
---
The procedural history
---
The court the ruling or opinion came from
---
The facts
---
The issues
---
The holding
---
The legal reasoning
---
The reason why the case was included in your reading assignment
---
Finally, the questions you might have after reading the case.
---
case brief for further reference