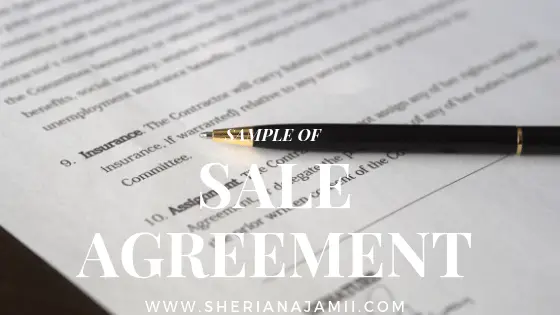 What is a house sale agreement?
The house sale agreement is an agreement or contract between the owner of the house (potential seller) and another person (potential buyer/purchaser) setting out the terms and conditions of selling and buying the house.
Contents of house sale agreement
The following are the contents of the house sale agreement
Title i.e HOUSE SALE AGREEMENT
Name and postal & physical address of the seller
Name and postal & physical address of the buyer/purchaser
Clause to show that the seller is a legal owner of the house
Properties/ description of the house
Price
Warrants and representations
Sample of a house sale agreement
HOUSE SALE AGREEMENT
THIS AGREEMENT is made this 10th day of January 2021
BETWEEN
AG co. Ltd, a limited liability company established under the provisions of the Companies Act, Cap 212 of the Laws of the United Republic of Tanzania, of P.O. Box 500 Dar es salaam (hereinafter called" the Seller") of the part
AND
John King of P.O. Box 700, Dar es salaam.(hereinafter called "the Purchaser") of the other part
read also: transfer your property for natural love and affection via a deed of gift
WHEREAS: The Seller is the owner of a residential house situated on Plot No 10 Block B in Kindondoni District/Municipality/City comprised under Certificate of Title No 10 (Hereinafter called "the property")
AND WHEREAS: The Seller is desirous of selling to the Purchaser and the Purchaser is desirous of purchasing from the Seller the said property for a consideration of USD 50,000 (Hereinafter called "the purchase price").
NOW THEREFORE IT IS HEREBY AGREED AS FOLLOWS:
In consideration of the purchase price hereinabove referred, the Seller has agreed to sell and the Purchaser has agreed to purchase the property.
The Seller warrants that it owns the property free from encumbrance and that it has the right, authority, and capacity to sell the property to the Purchaser.
The Seller shall be responsible for all debts, outgoings, and liabilities of the property up to the date hereof and covenants to indemnify the Purchaser from and against all actions, proceedings, costs, and claims in respect thereof.
The Purchaser shall assume and become responsible for all outgoings and liabilities in relation to the property from the date hereof.
The Seller shall be responsible for all costs associated with the transfer of the property into her name.
The Seller shall deliver vacant possession to the Purchaser immediately upon receipt of full payment of the purchase price.
This Agreement shall be governed by and be constructed in accordance with the laws of Tanzania
IN WITNESS WHEREOF the parties hereto have executed this Agreement the day and year first above written.
SEALED with the COMMON SEAL of the said seller
and DELIVERED in the presence of us                                                                ____________
this ______ day of _______________ 20..                                                             Seller
Full Name: _____________________________________
Signature: ____________________________________
Postal Address:   __________________________________
__________________________________
Qualification:     ___________________________________
SIGNED and DELIVERED by the said ……………………                                  ________________
who is known    to me personally/identified to me by                                      purchaser
PURCHASER   the latter being known to me
personally in my presence this _______ day of _______20…
Full Name: _____________________________________
Postal Address:   __________________________________
__________________________________
Qualification:     ___________________________________
Drawn by:
………………………., P.O. Box …………………
You may also consider reading the following agreements